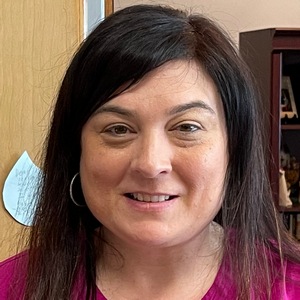 Welcome to St. Teresa of Calcutta School! I could not be more excited to be a part of this new and exciting school here in New Bedford! We are so blessed to have St. Mother Teresa of Calcutta as our patron saint and intend to keep her mission central to the mission and vision of this new school.
All of us have endured so many changes over the past few years, and I thank each one of our families, teachers, staff and students for agreeing to walk with us on this new journey. Both Holy Family Holy Name and St. James St. John school communities have rich histories that have touched many lives over the years. It is the goal of this school to blend the best of each school community to create a unique new community set for a very long and thriving future.
Catholic education provides students and families with a strong sense of family and community not found in any other educational platform. St. Teresa of Calcutta School will be no different as your children make new friends, as opportunities to serve the school arise, and as families integrate and share their love and support for Catholic education throughout the year. We encourage everyone to get involved in supporting this new school as it is a wonderful way to meet new families and develop the relationships for which our schools are known.
There is still a lot to accomplish before we are ready to open the doors of St. Teresa of Calcutta School in September – and we ask for your prayers as all of us navigate these uncharted waters.
Cristina Viveiros-Serra
Principal