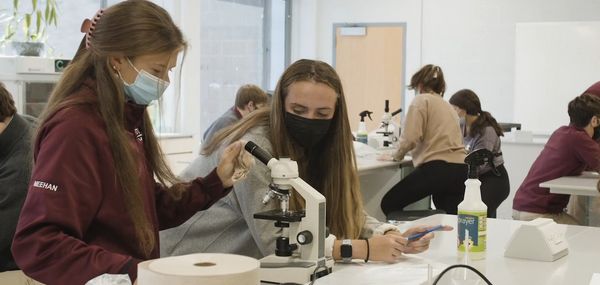 Bishop Stang High School is a Catholic, college-preparatory school called to share the Gospel of Jesus Christ by "making known the goodness of God." We holistically educate a diverse student body in a respectful, nurturing and disciplined environment. Our school family inspires young people to excel in learning and life through growth in faith, integrity, knowledge and service.
Bishop Stang High School has numerous STEM (Science, Technology, Engineering & Math) learning opportunities:
STEM concepts are integrated into Science & Math courses.
The ISTE technology standards are integrated into all courses.
Concentrated STEM focus in Physics and Environmental Science courses.
Newly renovated cutting edge Biology, Chemistry and Physics Labs.
Co-Curricular opportunities include competitive Robotics & Math Teams.