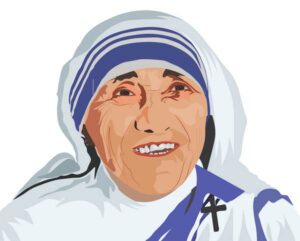 The foundation of the Saint Teresa of Calcutta School is our Catholic identity which is based on the teachings of Jesus Christ. Just like Saint Teresa herself, we are committed to ensuring that Jesus is the inspiration throughout our school: in our vision, curriculum, community partnerships, and in the selection and formation of our teachers.
The Saint Teresa of Calcutta faculty and staff are expected to emulate and impart the teachings of the Catholic Church to students and with each other. To ensure that our Catholic identity remains a priority for the school, we have intentionally integrated Jesus' teachings into the academic curriculum as well as providing the foundation of expectations integral to co-curricular activities.
The Saint Teresa of Calcutta family is a faith-based community that nurtures the spiritual lives of everyone who encounters our members. To this end, we will provide a variety of faith opportunities to encourage our school community to worship and pray together. Finally, in honor of our patroness, Saint Teresa of Calcutta, we will actively promote service and social justice experiences as an integral part of each student's educational experience.