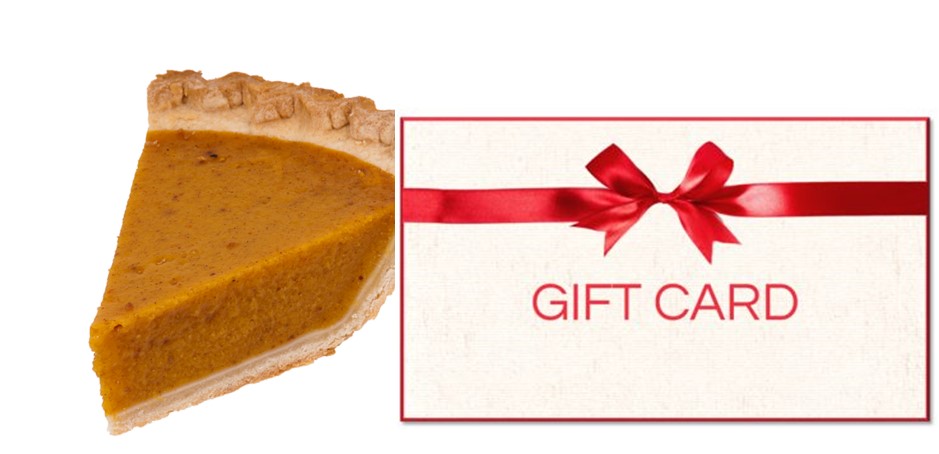 Back by popular demand, Gregg's Desserts and Pies for Thanksgiving
Orders and payment due Monday, November 13th. The pies will be delivered on Wednesday, November 22nd at dismissal.
Checks may be made to SJSJ.
Gift Cards
Scrip fundraising is a no-selling program that helps raise money for our school. Scrip is just another way to pay for everyday purchases using pre-paid gift cards. You can also purchase gift cards to give as gifts!
It's simple! You order gift cards at face value using the attached order form or online at www.shopwithscrip.com. STOC places the order for those cards at a reduced price. The difference is an instant rebate for the school!
Use scrips to:
Order gift cards to use for all your shopping – perfect for Thanksgiving grocery shopping and Black Friday!
Buy all your gift cards at once – save time and gas!
How to help make the program successful:
Order all your gift cards for your family – Use gift cards like cash!
Share the order form with friends and family members. Several parents have shared the order form at their offices, submitting a large order for their co-workers. Please send in all order forms with payment. The orders will be returned sorted by individual orders.
Please make checks payable to SJSJ
Due Dates
Delivery Dates

November 15th

November 29th

December 7th

December 14th

November 22nd

December 5th

December 13th

December 20th
These make gift-giving easy for the holidays, as well as other special occasions!
Click Here for Order Form