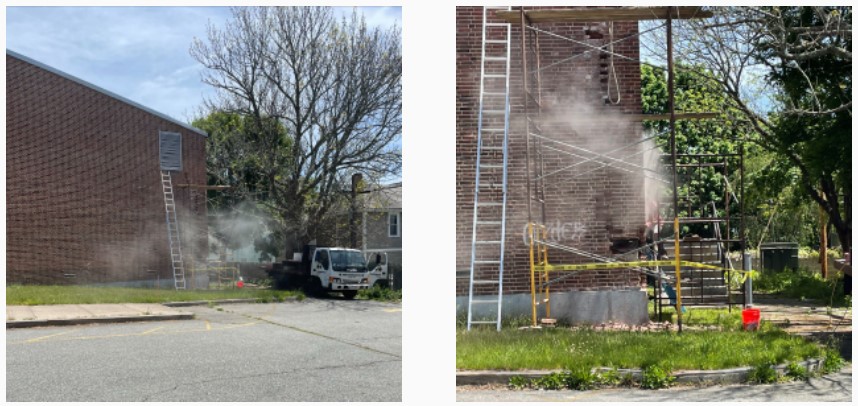 Dear Holy Family-Holy Name and St. James-St. John School Communities –
The roof repairs are complete and we hope that everyone has had a chance to see the masonry work that has started! With the many upgrades expected to the exterior of the building, we cannot wait to see the transformation of the CYO building into a state-of-the-art middle school over the next few weeks. Images will continue to be posted on the St. Teresa of Calcutta social media so everyone can participate in this transformation.
In addition, we anticipate that the interior work will begin next week – which will include the removal of interior structures, cabinetry, and lockers that are slated to be replaced. Watch for huge dumpsters and a lot of activity as this work gets fully underway!
Finally, on Friday, May 20th, the members of the recently announced St. Teresa of Calcutta faculty came together for an afternoon of team building and prayer. Team members learned more about one another and began building relationships as a unified team. The culmination of the afternoon was when each person added a symbol of their strength to the school's cross – symbolizing the unification of one team built upon the strengths of its individual members.
Stay tuned for more updates via email and social media and we thank you for your support of Catholic education.
Sincerely,
Dan Roy
Superintendent of Schools